Church League
What's it all about? Well we're glad you asked. The league will be conducted similarly to the existing softball and basketball leagues. Each church will have a team roster of approximately ten golfers of which four will play in weekly 9-hole matches. Each week, your church will play against a different church. We hope this will give everyone a chance to see friends from other churches and meet some new ones also.
Where will the matches be held? All of the weekly matches will be held here at McCanless Golf Club (Jake Alexander Rd. North, Right onto Stokes Ferry Rd., course is 1.4 miles on right).
What time will the matches be held? Each 9-hole match will be a shotgun start at 5:30pm on Tuesday afternoons. At the halfway mark there will be a bi-week scheduled for all churches (July 4th week).
How much will the league cost? The entry fee will be $100 for each church that participates. This fee will go towards prizes and the administration costs of running the league. There will also be a $14 cart & green fee for each golfer due before the match every Tuesday. The league will also benefit 2 local charities to be decided at the organizational meeting!
How does my church get signed up? There will be an organizational meeting on in the clubhouse of McCanless Golf Club. This meeting will serve to answer any and all questions regarding the Rowan County Church Golf League. Please send at least one representative from your church so you won't miss out on any of the information discussed and your church will be involved in establishing direction for the upcoming 2010 season.
We look forward to another great season of golf and we hope you and your church will join us at McCanless Golf Club to take part in all the fun. We are truly excited about the opportunity to work with a lot of great people from a lot of great area churches!
**2020 Organizational Meeting will be held Tuesday, March 31st at 5:30pm here in the clubhouse**
If you are interested in getting a team in the 2020 season, then please contact Scott in the pro shop.
2019 Regular Season Champions-  Living Water Church of God!!!!
Team Captain:  Rich Workman
2018 Regular Season Champions-  Trading Ford Baptist #2 Team
Team Captain:  Keith Mason and Frank Gobble
2017 Regular Season Champions-  1st United Methodist of Salisbury!!!  This team was one of the original teams that started back in 2006!  They finally got them one!!! Congrats Dr. Beymer (Team Captain) and your team!
The Charities for 2017 were Folds of Honor and Rowan Helping Ministries!  May God bless these great organizations!
Congratulations to Church League rookies- South China Grove Baptist Church for winning the 2016 Rowan County Church Golf League Regular Season Championship!!!  South China Grove beat 1st UMC of Salisbury in the Final Tournament to win in their first season with the League!
The biggest news from the 2016 season, however, was the big check written to the beneficiaries for nearly $3,500 !!!  Rowan Helping Ministries and Hospice of Rowan received their checks at the Church League Finals in late August!
Below:  2016 Final Score Sheet for Championship Match at Final Tournament held in late August….
Your content goes here. Edit or remove this text inline or in the module Content settings. You can also style every aspect of this content in the module Design settings and even apply custom CSS to this text in the module Advanced settings.
Congratulations to Providence UMC Team for winning the 2015 Rowan Church Golf League!!!
Community Baptist #1 Team finished Runner Up for 2015!
Congratulations to Community Baptist #2 Team for winning the 2014 Rowan Church Golf League!!!
Westford UMC finished Runner Up for 2014!
Congratulations to Foursquare #1 Team for winning the 2013 Rowan County Church Golf League!!!
Westford UMC finished Runner up in 2013!
2013 Charitable Beneficiaries were Rowan Helping Ministries and Hopsice of Rowan!!!
Total Giving for 2013 was $2,704.50 !!!!  –Thanks to All
Congratulations to Providence United Methodist for winning the
2012 Rowan County Church Golf League!!!
See there picture with the trophy in the pictures section of this site…
The following charities were selected for the 2012 Rowan County Church Golf League beneficiaries:
 

Hospice of Rowan County

Rowan Helping Ministries
Congratulations to Faith Baptist-2011 Rowan County Church Golf League Regular Season Champions!!!
Charities from the 2011 Church League:
Rowan Helping Ministries
Relay for Life of Rowan
2011 Total Giving: $1,893 !!!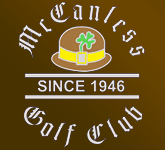 Location
3515 Stokes Ferry Rd.
Salisbury, NC 28146